Exceptional Removals and Storage Company for All Home or Business Needs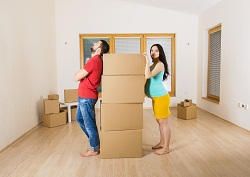 At Removals and Storage we aim to take the stress out of moving by helping you organise and manage your move in the most effective way possible. Our removals and storage company excels in home and office relocation, providing an outstanding service. With expert training, our moving staff are on hand to help you with all aspects of your move ensuring that you get everything that you need when you need it. Our wide-ranging packages and competitive prices also mean that you can get everything you want in one place. So, whether you are moving house or office give our team a call on 020 8746 4454 now to see how we can help you with your move.

Our comprehensive removals packages can help with the move of residential and commercial properties. We provide a flexible and reliable service which is tailored to suit your individual needs. An extensive fleet of modern removal vans and an experienced moving team ensure that we have a far-reaching service provided by professional and skilled staff. Our team will ensure that your possessions are treated with the utmost care while providing high standard service. Our man with a van package is highly recommended for both large and small moves, providing you with an exceptional level of service which can help save you both time and money. The package which can be customised to fit your moving needs includes the use of modern removal vehicles and experienced team members. Upon request, our man with a van team can help you with all of your moving requirements including loading and unloading, and packing and unpacking. Our well trained movers have an excellent safety record and can help to ensure safe transportation of all of your possessions.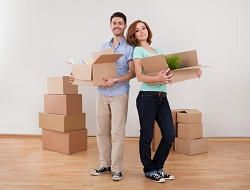 Our comprehensive service also includes a range of short and long-term storage options. Whether you need us to store some of your belongings for a long period of time or if you are preparing for your move in the short-term, our storage units are perfect for helping you get organised. Our competitive rates mean that our service can be both cost effective and practical for both home and business moves. Why not call us today on 020 8746 4454 for a quick and no obligations quote. Even if you aren't moving house or office, our removals and storage firm can help you store your unwanted items for as long as you need. So, if you decide to travel or decorate your house, then we can help you safe-keep your items while you make use of the extra space. This gives you the peace of mind to carry on with your plans while we keep your items safe and secure. At Removals and Storage we firmly believe that we can help to significantly improve the moving experience of both personal and business customers. Offering an outstanding service and a wide range of packages, we are determined to ensure that your move is organised and managed with an exceptional professionalism. If you would like to discuss your corporate or home move, then call us on 020 8746 4454 now to see how we can help you with your removal and storage needs.