Experienced Movers with Expert Training and a Professional Attitude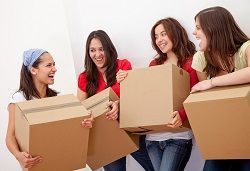 At Removals and Storage we pride ourselves on having an exceptional team of movers who have extensive training and a professional attitude. Experienced and friendly, our removals team will always help you to achieve your moving goals no matter how difficult they may seem. With an extensive range of services, our moving staff can help you with your packing and unpacking, your loading and unloading, and your storage needs. Do not hesitate to call us on 020 8746 4454 now to book your move with one of our moving leaders.

For more information on how our removals and storage company can help you, take a look at some of the services our relocation team can offer:

• Planning Your Move
Organising your move may seem like a steep mountain to climb, but with a little help by our removals company your worries can be halved. With many years of experience our movers are on-hand to give you advice on everything from packing to logistics. If you're just not sure where to start, give us a call on 020 8746 4454 today to see how we can help.

• Packing and Unpacking
If you just don't have the time or enough pairs of hands to do all of the packing by yourself, then our enhanced packages could be the answer. Instead of relying on friends and family, our expert moving personnel can help you to pack your boxes in no time at all. Not only that, but with their training and quality packing materials, our staff are able to take care of your fragile items, wrapping them safely and securely, so that they arrive in one piece at the other end.

• Loading and Unloading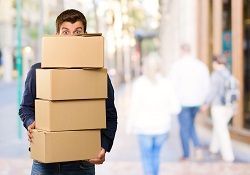 If you have a lot of furniture and heavy items, it is almost impossible to complete the move by yourself and certainly not without possible injury or strain. With our movers, you can take a step back while we load and unload the moving van for you ensuring that your health and well-being is maintained at all times. With exceptional training, our relocation staff will ensure that your boxes and furniture are transported to their new location without damage. Our team will also make sure that the van is loaded in a logical manner to help speed up the unpacking process.

• Driving the Removals Van
We at Removals and Storage understand that driving an unfamiliar vehicle can be a daunting process for some people, that's why all of our removal and storage packages include an experienced driver. Our removals drivers can be relied upon to be on time and to drive with the utmost care ensuring that your items are safe all the time.

• Moving Your Items into Storage
If you need to keep some of you items in a storage unit for a short or long period of time our team can organise this for you, either as part of your move or as a separate service. With room for large and small items, our secure storage is suitable for a range of needs and can help you get organised.

If you think that you would benefit from having some help then why not get in touch with our removals company for a free quote today. With an excellent level of customer service and a friendly attitude, our team are on hand to help you plan your move. Call us on 020 8746 4454 now to find out what we can do for you.