How Removal Companies Can Help You Manage Your Move Quickly and Efficiently?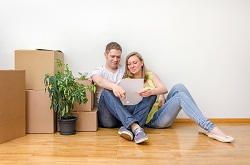 At Removals and Storage we understand that improving the efficiency of your move is essential to its success. However, without help, the moving process can become a stressful event. Our removals and storage company believes that effective planning is the key to a successful move and that with our experience and wide knowledge you can achieve this in a cost effective manner. Call our customer services team on 020 8746 4454 now to see how we can help you with your move. While there are many removal companies in the market, at Removals and Storage we offer a first class service which is head and shoulders above the rest. Offering a range of packages, we have something to suit all of your personal and corporate needs making your home or office move a more enjoyable experience for all. Rest assured that all of our customers have the option to utilise the below services at a competitive price.

A Friendly Customer Services Team

All of customer services team have received training to ensure that they are capable of exceeding your expectations. Always on hand to offer you advice, our team are professional and friendly and will always be happy to help. Whether you need to organise a large or small move, our team will provide you with reliable service. Why not call us on 020 8746 4454 now to see for yourself.


A Fully-Trained Moving Team

Our on-the-road movers are all experienced drivers and loaders with a professional and helpful attitude. Trained in the art of carrying heavy and awkward objects, our removals team will ensure that your items are safely and securely loaded onto the moving truck, so that your belongings arrive in one piece. This stops you from taking any unnecessary risks and can help you get on with the rest of the move. Our relocation team are also excellent drivers and will always make sure that they take the quickest route to your new destination.



A Modern Fleet of Removal Vans

With an extensive fleet of modern moving vehicles, we believe that we can offer a better level of service than other removal companies. Our moving vans are reliable and fully equipped ensuring that we are both punctual and capable of doing the job required. You can rest assured that your possessions are in safe hands with us.


A Wide-Range of Storage Options

If you have items that you don't have room for but do not want to throw, then we have a range of storage facilities to suit almost everybody'sneeds. Whether it is short or long-term, our storage units have the capacity to hold large and small items for as long as you need. Whether you just want to make bit of room or store some items while finalise your new home, we will have something suitable for you. Our market-leading removal and storage services are second to none and are guaranteed to help you with your move. Why not give us a call on 020 8746 4454 now to discuss your needs and enhance your moving experience. We pride ourselves on providing a first rate moving and secure storage service which is unrivalled in the marketplace.