Protect Your Items in Our Secured Self-Storage Facilities Today!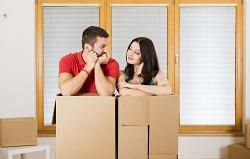 At Removals and Storage we offer an excellent self-storage facility for all of your business or personal needs. With a secure site and flexible access, our removal and storage company is the ideal place for you when you want to keep your belongings until you need them. Whether you need a long or a short-term unit we have something to suit your needs. Give us a call on 020 8746 4454 today to find out more information on our services.

Self-storage units are ideal if you have items that you want to store at low cost and easy access. With a range of units we can take care of your items for you on a secure site. 24 hour surveillance is on hand to watch over your belongings and with your own padlock you will have private and exclusive access to your own unit. Our storage lock-ups are suitable for both business and personal needs and are commonly used for various reasons.

When you are moving home or office, you sometimes need some extra time to decorate part of your new abode. Using our secure storage facilities, you can have extra time that you need to finalise your decorating or to work out exactly what furniture you want to keep. Why not call us now on 020 8746 4454 for a free quote. Students often use our facilities to keep their items secure during non-term periods. This can not only safeguard you from burglaries, but prevents you from having to take your possessions back home when you are not in University or College. If you are going travelling or on a study year abroad then we can keep your items safe and ready for your return. Our services can be useful for businesses that need to retain a large amount of files for audit purposes. Such files can take up valuable space and can make your office look untidy and cluttered. By putting your files into our storage containers, you can still have easy access to your records whilst maintaining a tidy workplace.

Personal and business customers commonly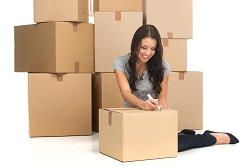 use storage firms to keep their unused or excess items. For businesses, this may be seasonal or excess stock while for personal customers this may be sports or hobby equipment. Putting your items away can help to ensure that they remain in saleable or useable condition until you need them. If you need help in transporting your items onto our site then our experienced removals team is also available to help. With an extensive range of moving vans, our professional team can collect and drop off your items for you, saving you the cost of hiring a van and helping with the physicality of your move. Fully-trained at lifting and carrying, our removals men can load and unload the vehicle for you ensuring that your items are relocated safely and securely. Our modern moving fleet will also ensure that our men will be with you when they say they will be. Once your goods are on site all you need to do is arrange your self-storage unit as you want it and lock it up when you leave. It really is as easy as that. So, if you think you could benefit from one of our packages, then give us a call on 020 8746 4454 today and we will give you more information on our services. Our friendly customer services team are always willing to offer you the best deal and are on hand to answer any questions that you might have.