Versatile Storage Units for All of Your Business and Personal Needs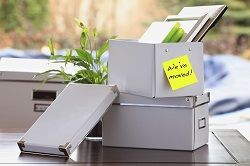 Our removals company offers a comprehensive range of storage units to meet all of your business and personal needs. With flexible access on a secure site, you can feel at ease knowing that your items are well protected whilst remaining accessible at short notice. Suitable for long and short term hire, our secure units are offered at a competitive rate, providing an invaluable service for corporate and residential use. Why not call us on 020 8746 4454 today to find out how we can help you.

With an exceptional record, our removals firm will ensure that your belongings are kept safe and secure for your future use. Our first rate service includes:

• A Secure Site – Our storage units are situated in a safe place which is under constant surveillance meaning that your possessions are in good hands. Only you will have access to your belongings, so you are guaranteed the utmost privacy with us. Whether your items are high or low value, we will ensure that they are kept secure until you need them.

• Well-Maintained Units – Our secure storage containers are of an outstanding quality and are maintained at regular intervals. Clean and dry, they are suitable for all of your non-perishable items and are ideal for both short and long periods. Whether your items are large or small, our storage team has something to suit your needs.

• Friendly Customer Services Team – Our professional customer services personnel are always on hand to help you with your storing needs. Our friendly team understand that things can change at short notice, so if you ever need a helping hand call us on 020 8746 4454. Our removals company is always flexible and will do anything to alleviate any issues you have, so whether you need additional units or a removals service just let us know.

• Professional Removals Team – At Removals and Storage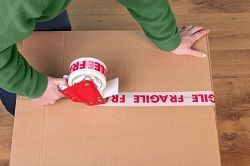 we have an extensive fleet of modern moving vans and an experienced removals team who can help you transport your items onto our site. This not only saves you from hiring a van but also from the potential danger of lifting heavy and awkward items. Our moving team will load and unload the vehicle for you ensuring that your items make it into our storage units in the same condition as when they left you.

• Flexible and Easy Access – Our self-storage units can be found on an easy to locate site with good transport links. With consistent opening hours you are able to access your storage facility with ease as often as you like making it easy and convenient for all of your needs.

So if you are looking for a market leading service at competitive prices then look no further than Removals and Storage. Our facilities are second to none and give you the flexibility to store your items for a long or short period of time. With a skilled moving team and a professional customer services office, our removals company is well-equipped to help you find a solution to your storage needs. If you would like a no obligations quote for one of our excellent secure units, then give us a call on 020 8746 4454 now. Our professional team will always provide you with an exceptional level of service, ensuring that you get everything that you need when you need it. Get in touch with us today and see for yourselves how our company can help you keep your items safe and secure.